Scariest airport landings in the world – Top 10 of World's Scariest Airports. The most dangerous airport landings. The most extreme, scariest and hairiest of all airports in the world. The airports on the this list are because of their extreme locations at high altitudes, difficult approaches, or short runways, all of which make landings challenging.
More..
Here are 10 of World's Most Dangerous Airport Landings.
10. Saba Airport – World's Shortest Commercial Airport Runway.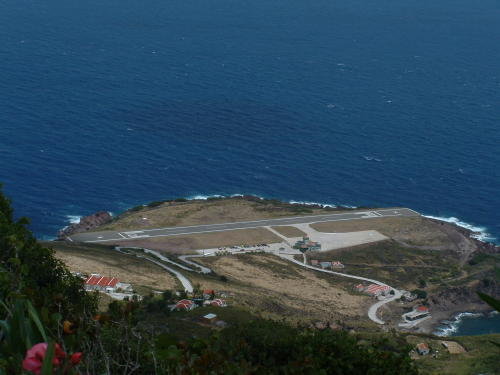 Located about 28 miles south of St. Maarten. The Saba International Airport has the world's shortest commercial airport runway. It is 400 meters (1300 feet) in total length. Considered the most dangerous airport for landing. This landing strip looks incredible. You have to be a shap-shooting pilot, to land your jet here.
Navigate using <-> arrows below