Most beautiful but strange flowers in the world – Flowers, with their bright colours and unique shapes, are a wonder of the nature. They make the world a beautiful place. Be it the much known rose or the lesser known orchids, flowers are always mesmerizing.
More..
Let us look at some of the most beautiful and strange flowers that adorn the world around us.
10. Bleeding Heart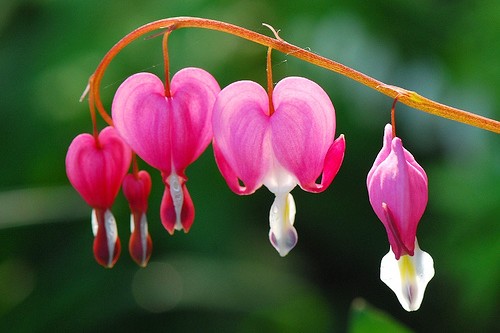 The flower, especially in the bud form, of the Lamprocapnos, a flowering plant of the poppy family, oddly resembles the conventional shape of the heart with e droplet beneath. That is why, it has been given the name, a bleeding heart. The outer petals are bright fuchsia in colour. As the flower blooms further and the outer petals open up, the inner, white parts, often called the 'lady in a bath' become more visible. This plant is found in Siberia, northern China, Korea and Japan.
Navigate using <-> arrows below