Most terrifying creatures ever found – Here are ten of the most terrifying creatures to ever, allegedly, have walked the Earth. No matter what you believe, whatever they are. I think it is safe to say that the members of this list are the stuff of nightmares, and if encountered, even the most hardened individual would tremble with fear.
More..
10. The Jersey Devil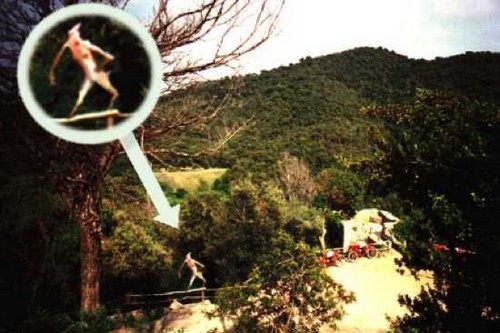 The Jersey Devil, one of the most terrifying creatures, is said to have inhabited the Pine Barrens of Southern New Jersey, with tales beginning in the 1800s and continuing until the 20th century. The creature is often described as a flying biped with hooves, but there are many different variations. The common description is that of a kangaroo-like creature with the head of a goat, leathery bat-like wings, horns, small arms with clawed hands, cloven hooves and a forked tail. It has been reported to move quickly and often is described as emitting a "blood-curdling scream."
The legend of this creature stems from a tale about "Mother Leeds", a local witch who invoked the devil while giving birth to her 13th child.
"It was said that Mother Leeds had 12 children and, after finding she was pregnant for the 13th time, stated that this one would be the Devil. In 1735, Mother Leeds was in labor on a stormy night. Gathered around her were her friends. Mother Leeds was supposedly a witch and the child's father was the Devil himself. The child was born normal, but then changed form. It changed from a normal baby to a creature with hooves, a goat's head, bat wings and a forked tail. It growled and screamed, then killed the midwife before flying up the chimney. It circled the villages and headed toward the pines. In 1740 a clergy exorcised the demon for 100 years and it wasn't seen again until 1890."
Navigate using <-> arrows below