Aerospace mega projects: This is a list of top 10 aerospace mega projects, i.e., extremely large-scale investment aerospace projects. All these projects cost more than US$1 billion and attract a lot of public attention because of substantial impacts on communities, environment, and budgets. The number of such projects is so large that the list may never be fully completed.
More..
10. Rockwell B-1 Lancer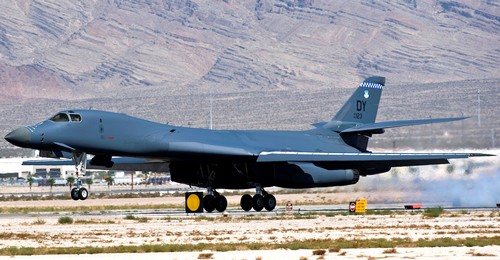 Rockwell B-1 Lancer is a four-engine supersonic variable-sweep wing, jet-powered strategic bomber used by the United States Air Force (USAF). It was first envisioned in the 1960s as a supersonic bomber with Mach 2 speed, and sufficient range and payload to replace the Boeing B-52 Stratofortress. It was developed into the B-1B, primarily a low-level penetrator with long-range and Mach 1.25 speed capability at high altitude. The B-1B entered service in 1986 with the USAF Strategic Air Command (SAC) as a nuclear bomber.