Shocking rituals in India – India is a land of the oldest, most magical cultures, religions and customs. People of different religions live in the vast country. It is a land that has fascinated the world with its snake charmers, peacock and elephants on one side, and with the works of Aryabhatta, Shusruta and Tagore, on the other.
More..
It is a land of festivities and traditions that leave the world in awe with all the colours and pomp. There are some fun rituals prevalent among Indians, such as the Dhinga Gavar in Rajasthan, where women have their own fancy dress parades, or the Juta Churai Rasam in the weddings, where the bride's side takes the groom's shoes hostage, and only releases them on being paid a handsome ransom. There are many more such enjoyable rituals and customs. But, then again, there are some customs and rituals strange and even harmful. Let's take a look at 10 Shocking Rituals in India.
Ten Most Shocking Rituals in India:
10. Arranged Marriage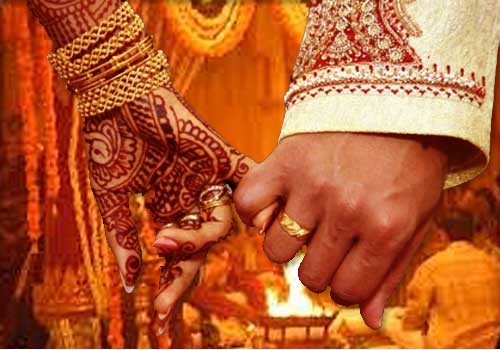 The world dropped the practice of arranged marriages in the 18th century, India is still going strong with the tradition. It's simple: instead of people selecting their own life partners, everyone else does it for them – parents, distant relatives, friends of relatives, etc. It is not hard to understand, just hard to accept. While people are gradually changing their ideas marriages, for some families, selecting one's own partner is one of the shocking things that can be done, especially if it is a girl. Class, religion, tribe, horoscope, etc.: on the basis of these, the third party is sure to find you the perfect match. Who cares if your mentalities don't match and you don't talk for the rest of your lives?
Navigate using <-> arrows below