2. Nicolas Cage – Dinosaur Hunter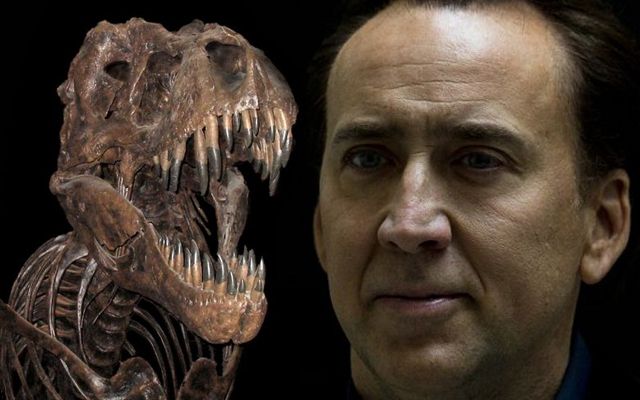 Nicolas Cage has been a superstar in Hollywood. He rose to the top and was starring in many big movies. But what goes up, must come down. And Cage has succumb to some of his lavish expenses through the years. But during the end of his spending splurge, Cage outbid fellow actor Leonardo DiCaprio for tyrannosaurus remains valued at $276,000.
SEE ALSO: Top 10 celebrities with the dirtiest homes (With Pictures)
Cage wasn't buying them to stick in a museum. No, he wanted to purchase the bones of the tremendous creature for his own home. Not sure if he is thinking of hanging a Jurassic Park sign in his house as well, but a quarter of a million for dead dinosaur bones does seem a bit excessive.