Most stunning celebrity wedding dresses – Oh, who does not love a good wedding? Even though oftentimes Hollywood marriages end in shambles, there is nothing quite like celebrating a marriage between two people. So here is our list of 20 of the Most Stunning Celebrity Wedding Dresses.
More..
Let us be honest: a wedding is all about the bride. The groom does have his moment, but all eyes are on the blushing bride as she makes her way down the aisle.
So here are some of the most gorgeous wedding gowns that we have ever seen. The stars were shining brightly as these beauties walked to their eager grooms on their wedding day. Some of these brides even chose to make various wardrobe changes throughout the day. Yet the end result was always a winner. From silver and gold to Swarovski crystals and silk organza, these gowns will take your breath away.
Some of the celebs opted for very long trains, while other kept it simple. Long sleeves or sleeveless, there is so much to love here. Appliques in lace and tulle were pretty and prim, while asymmetry and untraditional patterns helped some of these celebs totally rock it. Enjoy and maybe these celeb wedding gowns will provide some wedding inspiration.
20. Solange Knowles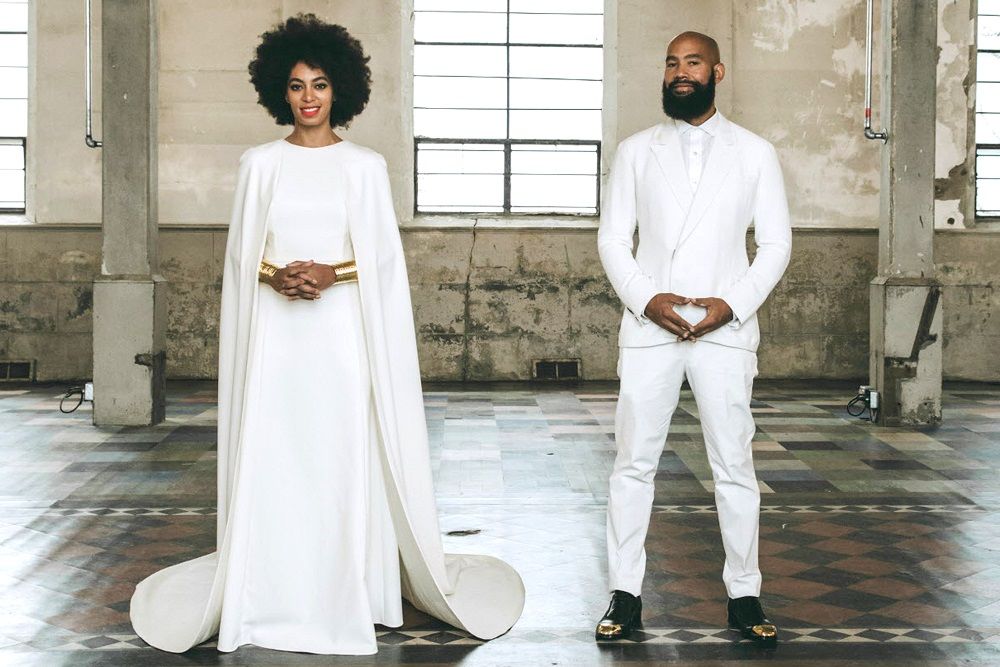 For those who do not know her, Solange Knowles is Beyonce's lil' sis (as if the last name did not give it away!) Solange got married at the end of 2014 and she wore a wedding dress designed by Humberto Leon for Kenzo. It was a floor-length gown and had a cape accessory that Solange could take on or off. It was definitely modern and she wore her hair in a natural afro. She completed the look with matching gold bangles on both of her wrists. She got hitched to Alan Ferguson in New Orleans, the big easy! And Queen B was the maid of honor, of course.
Navigate using <-> arrows below