Celebrity couples that were doomed from the start – Celebrity actors, singers, and whatever kind of famous person Dan Bilzarian is, have an enviable position in life in that they are in an industry where they're constantly surrounded by fellow gorgeous celebrities who they also get to work with from time to time.
More..
Celebrities hooking up with other celebrities is nothing new and almost expected since they run in the same weird circle of movie premiers, red carpet award shows and regrettable tweets.  While it's inevitable and convenient, celebrity hookups are famously known for being disastrously unsuccessful, where for every Tom Hanks and Rita Wilson, there's a Kim Kardashian andKris Humphries, or a Britney and that dude she married for 44 hours.
Despite horrible odds, celebrities still hook up on the regular and we all usually have high hopes for them in the beginning, simply because if love can't be found in a sea of beautiful cheekbones and sculpted chins, then there's no way us plain faced, round chins are ever going to find a soul mate. So we want to BELIEVE! Us peasants root for their success, but sometimes, two celebrities hook up where even the glare of their botox and beauty can't cover the fact that they're doomed from the start.  Here are 10 celebrity couples whose relationships were DOA:
11. Ben Affleck & Jennifer Lopez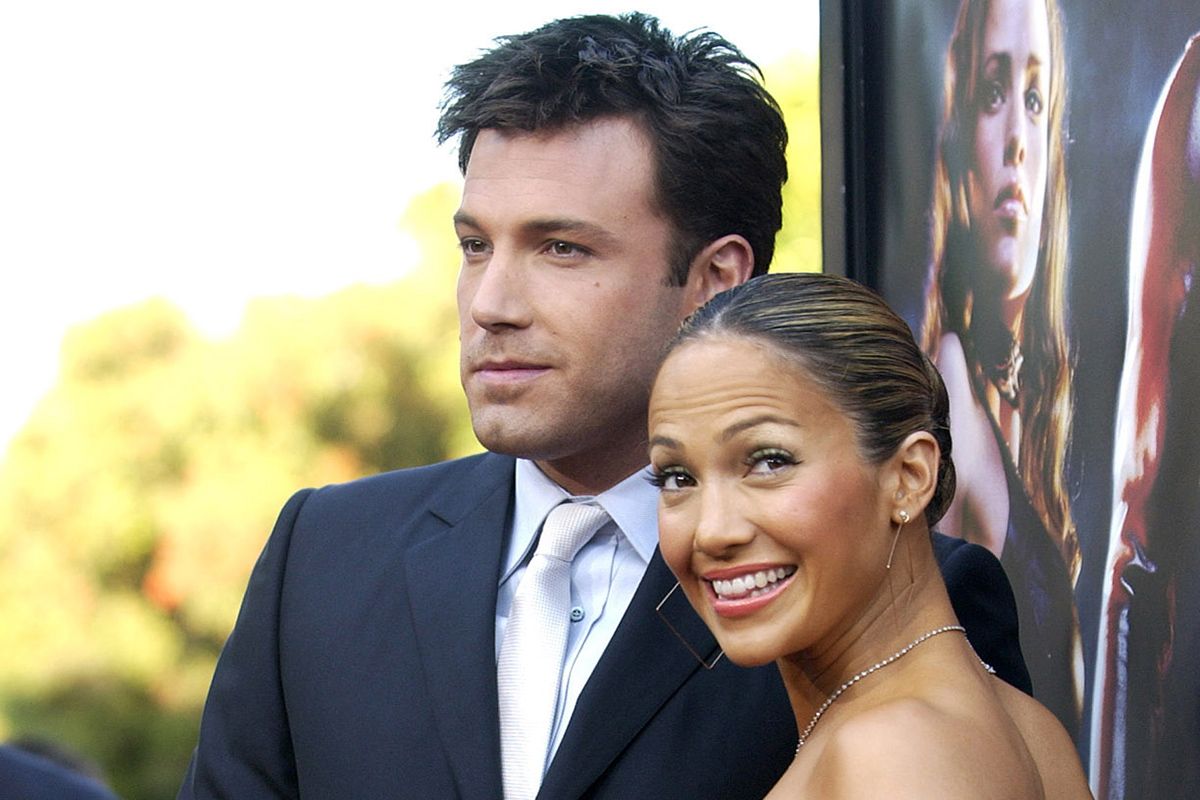 Ben Affleck and Jennifer Lopez met on the set of Gigli.  A movie famously known for being famously bad  (It only grossed $7.2 million against a $75 million budget. ) but despite being a fantastic bust at the box office, Gigli still got the same kind of media attention as an Oscar-worthy film because the movie created, what has now gone into the history books as "Bennifer." The unlikely pairing of Gigli co-stars Ben Affleck and Jennifer Lopez became a serious plot twist in America's lives. Could a Latin pop star diva and a Harvard frat bro make love work? More importantly, why did they always look shiny? The media was so hungry to learn every minute of their lives that they didn't want to waste time writing out their full names, so they just mashed it together.
They met while making a horrible movie that started a heinous trend of name mashing that's lasted much longer than their entire relationship. Oh, and did we mention that Jennifer Lopez was married at the time?  So there's that.  And not suprisingly, two years, one pink diamond and a broken engagement later, "Bennifer" stopped as quickly as it began.
Navigate using <-> arrows below