Best special forces in the world: Special forces, or special operations forces are military units extremely trained to perform unconventional, typically insecure missions for a nation's political, economic or military purposes. The origin of Special Forces dates back to the early twentieth century, with fighting models set up by German Brandenburgers during the World War II.
More..
Ranking the Best Special Forces from all over the world is a tough job. It's just like trying to rank the best athlete from the world among the numerous different sports which require different skills and abilities. Throughout the worl, every country train special forces within their military. And all these special forces train their men to be the best of the best, to take the impossible task and make it possible. Here is a list of top 10 Best "SPECIAL FORCES" from around the world. All these renowned Special Forces are always surrounded by an air of mystery as they cannot be exposed to the general public.
10. MARCOS, India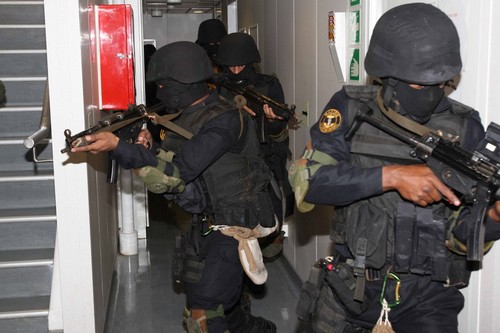 The MARCOS (Marine Commando Force) is an elite special operations unit of the Indian Navy. It was created for conducting special operations such as Amphibious warfare, Counter-terrorism, Direct action, Special reconnaissance, Unconventional warfare, hostage rescue, Personnel recovery, Asymmetric warfare, Counterproliferation. The MARCOS is specially organised, trained and equipped for the conduct of special operations in a maritime environment.