Hairstyles Nigerian men love to see on their women – A woman is the glory of her man, while her hair is the crown of her glory. Every woman looks more beautiful when her hair is made and gorgeously arranged. When a hair looks great it adds confidence to the carrier, and attracts more attention from the male folks.
More..
While picking out a hairstyle, there are three questions you should ask yourself: Will this hairstyle suit my face? Can I afford it? Will my man love it on me? All of these questions are important but the most important is the last. After making the most expensive hair that suits the face, the last thing any woman would want is for her man not to like or even notice the hair. If it doesn't appeal to him, then all the hair parade is as good as a waste of time, effort and resources. Men generally love decent hairstyles, simple, classy, and not so far from the natural. If you want your boyfriend, fiance or spouse to fall over heels again with you, then consider rocking any of these ten hairstyles the next time you visit a salon.
10. Cornrows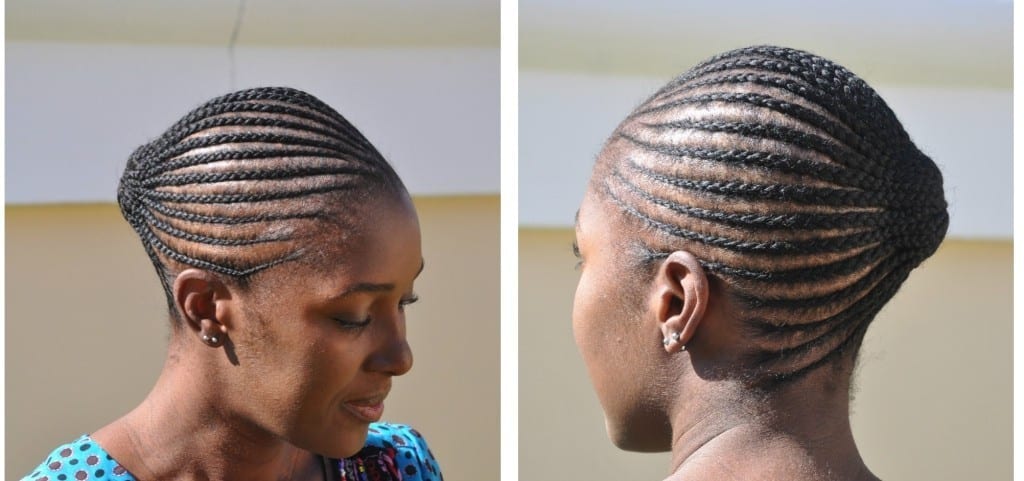 This is the closest to a natural hairdo any woman can carry. Cornrow makes one look younger, allows air in, and gives the hair ample time to grow. It is cost effective and time effective (both in making and in loosening). No Hausa or Fulani man would love to see his wife or betrothed in a more sophisticated hair than cornrows – he sees you just the way you are.
Navigate using <-> arrows below