Nollywood actress, Tessy Oragwa, has spoken on the widely talked about affair for movie roles in Nollywood.
More..
"There is no discrimination about that, but don't make it look like you are being harassed or forced to do what you do not want to do. You have a mind of your own and you are mature enough to take decisions," she said.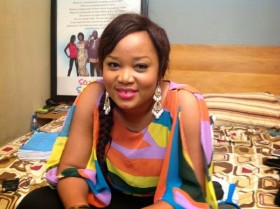 "No, I don't think anybody would want to do such a thing to me. When you approach me and you are good, I might decide to take a decision and have my fun," she revealed!
-GossipMill
Subscribe to our BBM Channel (C001B7774 or search for "411Vibes") to get live updates.
CLICK HERE to follow us on Google+ so as to get updates on published posts & videos
TOP POSTS YESTERDAY