8. Robin Meade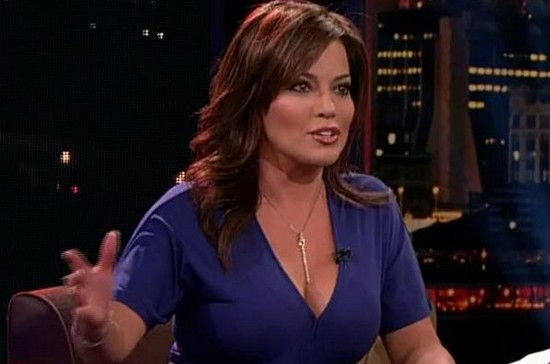 Network: HLN, Morning Express with Robin Meade
Twitter: @RobinMeade
The daughter of a minister, Meade grew up in New London, Ohio and graduated from New London High School is at 8th position in our list of Hottest Women News Anchors. She began her career in broadcasting as a reporter at WMFD-TV in Mansfield, Ohio. She then worked as an anchor and reporter at WCMH-TV in Columbus, Ohio, and at WJW-TV in Cleveland. Later, she got a job as the morning news anchor of WSVN-TV's Today in Florida and also served as the station's noon anchor and health reporter.
Meade made her debut on CNN Headline News (now HLN) on Sept. 11, 2001. In the decade since her first appearance on CNN, she has gone on to host Morning Express with Robin Meade on weekday mornings. We don't doubt she has the proper hosting skills, but the fact that she's a looker also has something to do with her success.
Meade won a regional Emmy Award for her efforts covering the 1995 collision between a school bus and a train in Fox River Grove. She was nominated for a regional Emmy for her report on how to decrease chances of injury in survivable plane crashes. In 2002, Meade was recognized by Lycos as one of the top 20 most popular television news personalities in the broadcast news industry. In 2004, she was voted "Sexiest Newscaster" by a Playboy.com online poll.