Most severe terrorist attacks in history of the world – In the massive series of terrorist attacks by Islamic terrorist group al-Qaeda on the US on September 11, 2001, 2996 people were killed. Since that historic collapse of the twin towers of the World Trade Centre when two planes crashed into it, creating an indelible symbol of this vividly shocking in our minds.
More..
Since there have been several other heinous and severe terrorist attacks in the world since 9/11. Literally thousands of people have been murdered and tortured in these terrorist attacks in the world since 9/11, causing people all over the world to get separate groups of atheists, apologists, spiritualists, etc. Let us take a look at just a few instance of the massively inhumane Terrorist Attacks in the World since 9/11.
10 Horrifying Terrorist Attacks since 9/11.
10. 2002 Bali Bombings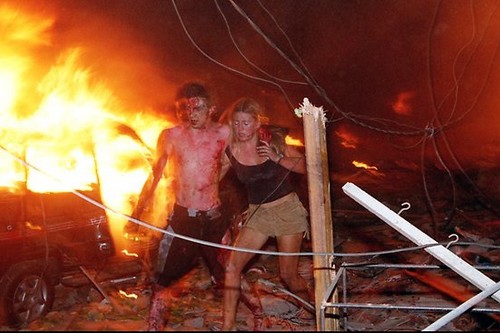 On October 12, 2002, two bombings took place in the tourist district of Kuta in Bali, Indonesia. While the first bomb was detonated by a suicide bomber inside a night club, the second, and much more powerful, explosion took place when a car bomb was detonated outside. The explosions killed 202 people, including 88 Australians, 38 Indonesians, 27 Britons, 7 Americans, 6 Swedes and 3 Danes, besides injuring another 209 people. Another smaller device was detonated outside the US consulate in Denpasar. An audio of Osama Bin Laden's voice stated that these were retaliations against Bali's support to the US and Australia. Various Islamist militants have been executed since.
Navigate using <-> arrows below