11. Alan Cumming – Sailor Boy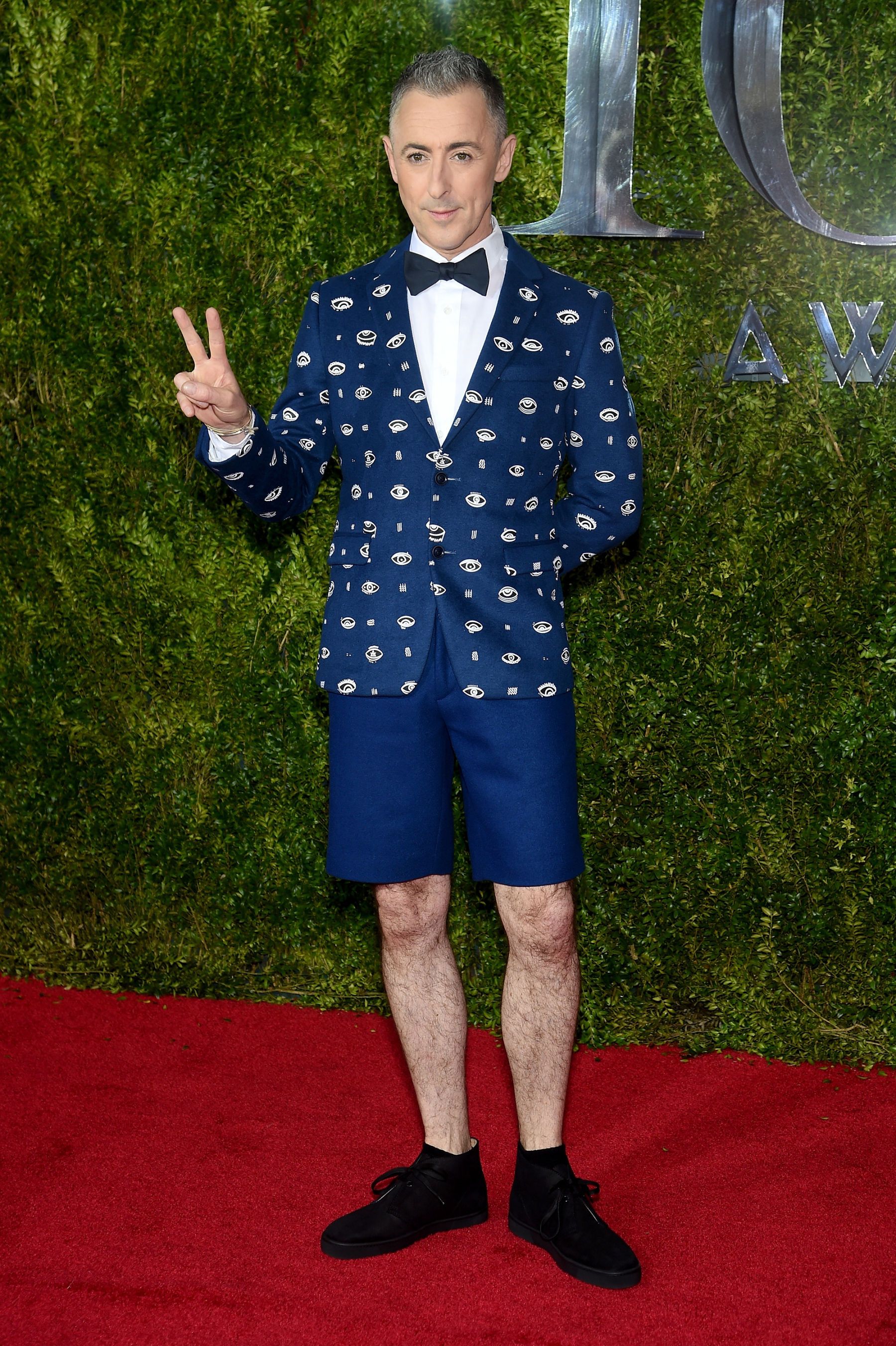 Cumming was going for a sailor suit for the 2015 Tony Awards. Why you ask? No one knows to this day. However, that look would have suited a 10-year-old boy a lot more than this grown man, who at least has the money to dress like the millionaire that he is.
Though the material of his outfit looks of good quality and the shade of blue is amazing, the suit, sadly, makes Cumming look like a creepy man. And the eye-pattern isn't helping. Looking rather immature, peace-giving sign and all, in that ill-fated suit, all we can say is that Alan Cumming caused a shipwreck –and he was sadly the only one on it.