Nigerian celebrities who hate themselves: Some Nigerian celebrities don't just see eye to eye on everything. Some of them get torn apart by several factors including stealing of hits, breakups and shades. Although, some of these celebrities are always in the news for one thing or the other, but when they come at each other, it leaves everyone talking for a longtime.
More..
5. Oge Okoye And Nkiru Silvanus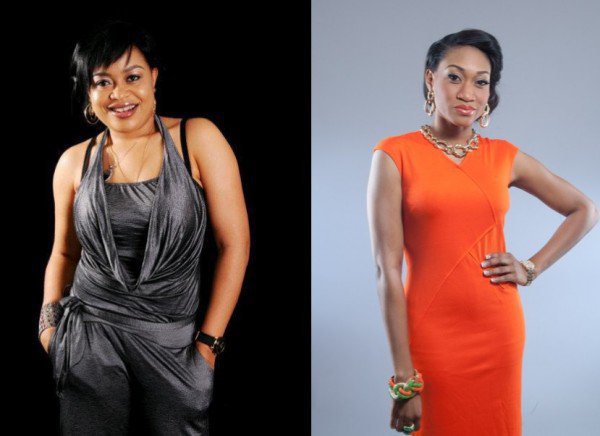 Following a show-down during their husband snatching battle, Nollywood A-list actresses, Oge Okoye and Nkiru Sylvanus are still on a war path.
The duo can barely stay in the sam room together! Recall there were rumours and allegations that Nkiru was in a relationship, which might soon lead to marriage, with Oge's ex-husband, Mr. Duru.
Reliable sources had earlier squealed that the man who is the bone of contention was Nkiru's beau many years ago before he left her and got married to Oge.
However, after spending few years with Oge and fathering her two kids, Mr. Duru decided to run back to the arms of his first love, Nkiru.