Biggest celebrity butts: With celebrities like the Kardashians, Nicki Minaj, and a whole category of curvy women, it is no surprise that the booty is a major focal point. There are even workouts that are based around the booty. Squats and the squat challenge have become very popular for women who are looking to achieve big booty status.
More..
Almost all hip-hop and rap music videos feature a curvy woman showing off her behind, and it is a very popular lyric in this genre of music. For example, 2 Chainz' "Birthday Song" lyrics are all about how he wants a "big booty h**" for his birthday. Nowadays, it isn't uncommon to find women with bigger backsides, with a** shots being very popular in plastic surgery, a procedure that allows women to get a bigger butt size without having to undergo the whole implant surgery.
This year the booty has been associated with the peach emoji on smartphones. Every year there are new celebrities who flaunt their backsides, but there are still those who will always make the top lists. We've combined some of our favorite big booty celebs and have given you a list of women we think merit the title for the Biggest Celebrity Booties of 2015.
10. Kylie Jenner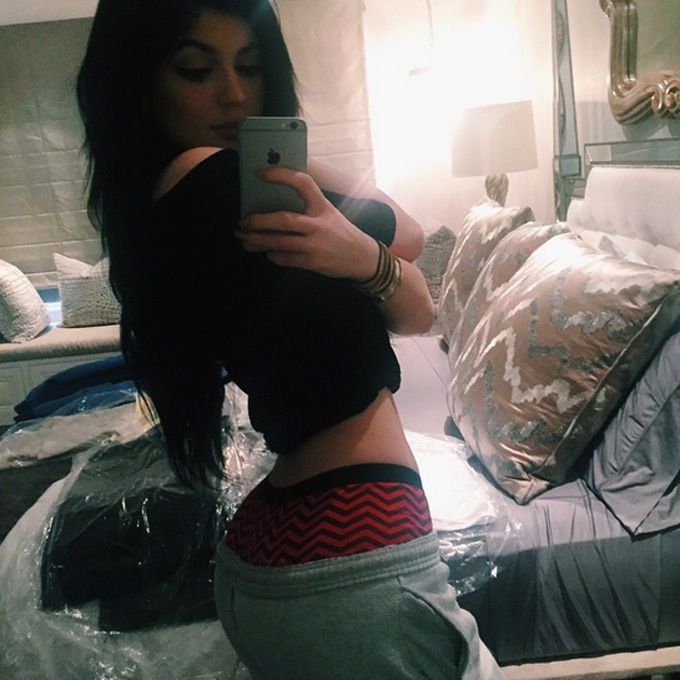 Kylie Jenner is the youngest of the Kardashian/Jenner Klan and definitely not shy about showing off her assets. Kylie has become popular for her social media posts and her relationship with rapper Tyga. After finally admitting undergoing lip injections, the 18 year old is under a lot of speculation on whether or not she's done other things to enhance her appearance. Recently, Jenner posted a snapchat in spanks, and an Instagram post in workout gear, both of which are showing off her behind. The buzz around these posts is whether she uses butt pads in order to enhance her behind, or whether the reality star has done more. We may never find out her real secret, but whatever it is she is doing, we think she should keep it up.